Art by Franziska Barczyk
Written by Jackson Bird. 
While we can't wait for 2017 to be over, one good thing to come out of it was the silence breakers, resisters and rabble-rousers who spoke out for justice and equality. 2017 was the year of speaking up, refusing to stay in our lanes, reclaiming our time, and breaking the silence.
What we're checking out…
First, was 2017 all bad? From charitable giving being at an all-time high in the U.S. to the percentage of people living in absolute poverty being at an all-time global low, John Green shares some of the ways 2017 was actually kind of the best.
Rewire also did a great, balanced round-up of 2017 focusing on the achievements of and injustices towards black women. And if you want to support black women, who by all accounts are keeping this nation running, FRESH Co-Founders Courtney Martin and John Cary put together a list of black women-led organizations you can donate to this holiday season.
The #MeToo movement ushered in a new tide of accountability for abusers of power and respect for victims. TIME rightfully honored the dubbed "Silence Breakers" as Person of the Year and #MeToo creator Tarana Burke will be kicking off the Times Square countdown on New Year's Eve.
Will the change of tide last? The Representation Project pushes us to both hope and work for lasting change in this powerful video and Bernice Yeung reminds us that real change can't happen when some women are excluded from the movement.
One woman who has refused to be silenced despite suspensions from her job and cyberbullying from the President himself is ESPN journalist Jemele Hill. After receiving backfire for her tweets calling President Trump a white supremacist, Hill has only become more outspoken and refused to apologize. As FRESH Speaker Brittney Cooper wrote in Cosmopolitan, Hill has absolutely nothing to apologize for.
Just like Jemele Hill has pointed out countless times, race and sports are inextricably tied together. Colin Kaepernick knew this in 2016 when he first knelt during the national anthem. What he may not have known was the huge impact his protest would continue to have in 2017 – though maybe not on the actual cause of police brutality he was originally protesting, as elucidated by FRESH Speakers Mychal Denzel Washington and Jamil Smith.
Nonetheless, the spread of his protest raised important conversations in households around the nation and rightfully earned him the title of GQ's Man of the Year.
We can't talk about outspoken moments of 2017 without mentioning the moment that spurred a battle cry: Senator Elizabeth Warren being unjustly silenced by Senate Majority Leader Mitch McConnell on the Senate floor. To excuse his questionable silencing of Warren, McConnell explained, "She was warned. She was given an explanation. Nevertheless, she persisted." Yes, she did, and so will we for as long as we have to.
Congressional women have been standing up and speaking out all year – from protesting sexist dress codes to demanding the House Oversight Committee investigate allegations of sexual assault by the President. One woman who has been particularly outspoken against the new administration is Representative Maxine Waters.
Having been a crusader for justice for over twenty-five years, Waters has refused to back down this year and gained particular attention when she asserted her right to reclaim her time while questioning Treasury Secretary Steven Mnuchin. FRESH Speaker Jamia Wilson interviewed Waters this year for Bust about her fight for the president's impeachment, staying motivated, and more.
Even with such powerhouses like Rep. Waters and Sen. Warren in Congress, we still need to see a lot more diversity in public office. Thankfully, the special elections this year are proving that people from marginal communities are stepping up and winning seats. This fall saw the election of Ravinder Bhalla, New Jersey's first Sikh mayor; Elizabeth Guzman and Hala Ayala, Virginia's first Latina delegates; Wilmot Collins, the new mayor of Helena, Montana and a Liberian refugee; and eight (EIGHT!) new transgender public officials. 
We know there are a lot of factors that inspired people to run for office this election season, but HuffPost reports that the Women's March was a big motivation for many women. 
Speaking of the Women's March, you can't get more outspoken than an entire gender protesting the inauguration of the President –as Aziz Ansari put it in his Saturday Night Live monologue.
With all this, is it any surprise Merriam-Webster chose "feminism" as their Word of the Year?
And, to end the year on a laugh, here's a hilarious video from Liz Plank, crafting an apology to women from Donald Trump.
The top moments of the year from our speakers…
We're not the only ones who think our speakers are pretty great. They collected accolades left and right this year from institutions acknowledging their talent.
Jamia Wilson became the youngest-ever Executive Director & Publisher of Feminist Press and the first woman of color to hold the position.
Bisi Alimi is one of the many faces in this awesome photography exhibit shining light on heroes of the LGBT+ community.
Alongside her fellow Women's March organizers, Linda Sarsour was named one of Glamour's Women of the Year. 
Brittney Cooper received tenure at Rutgers University and was later listed in The Root 100 alongside fellow FRESH Speaker Elle Hearns – plus some li'l folks called Ava DuVernay, LeBron James, and Beyoncé.
Our speakers have also been busy writing this year. Tiffany Dufu celebrated the release of her book Drop the Ball and received a glowing review in the New York Times.
Samhita Mukhopadhyay and her co-editor Kate Harding's new book, Nasty Women: Feminism, Resistance, and Revolution in Trump's America, was so popular in its pre-orders that it was already on its second printing on launch day!
FRESH Co-Founder John Cary also celebrated a "pub day" with the release of his new book Design For Good.
Brittney Cooper started the year launching her book Beyond Respectability and has ended 2017 promoting pre-orders and an upcoming tour for her latest title, Eloquent Rage.
Also coming up in 2017 will be Sally Kohn's The Opposite of Hate and Together We Rise, a behind-the-scenes look at the Women's March including an introduction written by our own Jamia Wilson.
Over the past twelve months, FRESH Speakers have dominated the TED stage with talks debuting online from Brittney Cooper, Miriam Zoila Perez, and Jackson Bird.
Liz Ogbu, Amanda Phingbodhipakkiya, Sally Kohn, and FRESH Co-Founder John Cary all gave talks at TEDWomen this fall. Be on the lookout for their talks going up online in 2018!
We also want to take a minute to celebrate some of the new projects and initiatives launched by our speakers this year:
Catherine Bracy co-founded Tech Resistance, which is committed to keeping us up to date on the moves the tech world is making to resist the Trump Administration.
Amanda Phingbodhipakkiya launched a new line of atomic element-themed clothing for curious women and girls. called ATOMIC by Design.
Samhita Mukhopadhyay was behind the creation of Slay, the newest feminist vertical at Mic. And of course, it's amazing.
Sarika Bansal relocated to Kenya, where she merged her organization The Development Set with sister publication Bright and opened a new office in Nairobi.
Elle Hearns has been hard at work getting the Marsha P. Johnson Institute ready for an early 2018 launch. You can read more about how the institute will be supporting trans women in Mic. 
As part of her women's health organization, azyh, Zubaida Bai launched a new line of feminine hygiene products.
Alaa Murabit co-launched the Omni Institute, which will work to empower and accelerate local leaders.
Finally, this year at FRESH, we ran our first public event and welcomed our new class of 2017 speakers!
While 2017 has been a trying year, our speakers, collaborators, and supporters have made it a shining time in our short history and we want to extend a heartfelt thank you to each one of you. We hope you all have a refreshing new year and we'll see you in 2018 for more tough, rewarding work.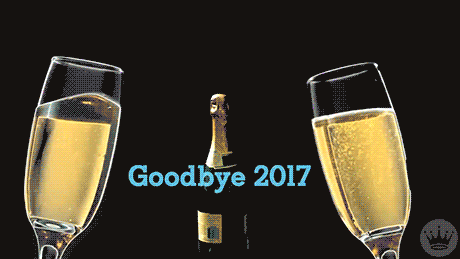 Like what you see? Get the reFRESH in your inbox each week.