Artwork by James Yamasaki
Written by Jackson Bird. 
This week we're celebrating big primary wins, daydreaming about successful midterm elections, and remembering the work we have yet to do.
What we're checking out…
Primary season is well under way as we head toward the November midterm elections in the U.S. and this year, more than ever, the candidates are reflective of the American people.
Minnesota state representative Ilhan Omar won her primary and could become the first Somali-American member of Congress – joining Rashida Tlaib from Michigan as the first Muslim women in Congress.
Christine Hallquist, a democrat in Vermont, is the first openly transgender person to win a major party nomination for governor.
Jahana Hayes, Pres. Obama's 2016 National Teacher of the Year, won her primary and is now on track to become Connecticut's first-ever black democrat in Congress.
There are tons of other amazing candidates in the running for the midterms – like Lupe Valdez, a gay Latina democrat running for governor of Texas and Deb Haaland a Pueblo woman running for Congress in New Mexico – but the above were just the highlights from the most recent wave of elections.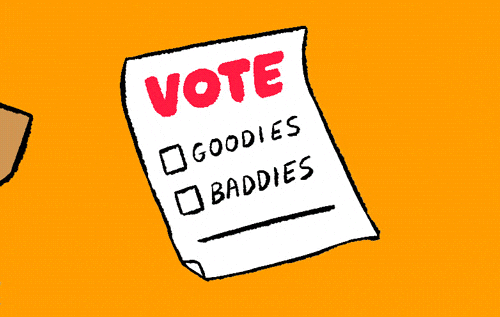 If you live in Alaska, Wyoming, Arizona, Florida, Massachusetts, Delaware, New Hampshire, Rhode Island, or New York, your primary election is still to come. Look up when your election is and double check you're registered to vote.
While we still need to make sure everyone turns out to vote for these candidates come November, primary numbers are promising. Democrats outpaced Republicans for turn out numbers in almost every election this week. The future is bright.
And now, our reFRESHing Talk of the Week is in honor of Rep. Ilhan Omar, who came to the U.S. as a refugee over twenty years ago; Mary Maker's "Why I fight for the education of refugee girls (like me)"
The latest from our speakers…
Samhita Mukhopadhyay dazzled in ELOQUII's latest Spotlight Series profile.
Ann Friedman just announced she's writing her first book with Call Your Girlfriend co-host Aminatou Sow. Look for BIG FRIENDSHIP in Spring 2020!
Elle Hearns was one of three women honored with the Marsha P. Johnson award at NYC Black Pride's annual Heritage Awards!
Jamil Smith has been busy writing up a storm, as per usual, but we've got to give a special shout to two of his particularly powerful pieces this week: "Racism Isn't Just When You Say N*****" and "The Political Power of Aretha Franklin."
Latoya Peterson, writing for Teen Vogue, explains why we all need a Money Mentor.
Tiffany Dufu's latest Tiffany's Epiphanies posits how asking for help for yourself also helps other women. Watch it here.
SXSW 2019's Panelpicker season is here and a couple of our speakers have panels in the running. Click below to vote for Zubaida Bai's "Womanhood, Motherhood, and Entrepreneurship" as well as Dr. Brittney Cooper's "How a Record Number of Women Ran and Won in 2018."
And finally, don't miss Jamia Wilson and FRESH CEO Vanessa Valenti at Woke Women Rising in Rhinebeck, New York this September at the Omega Institute!
Like what you see? Get the reFRESH in your inbox each week.