Art by Jane Beaird, via Women's March
Written by Jackson Bird
This week we're standing with Ilhan Omar, lifting up larger conversations surrounding the racist attacks she and other congresswomen have faced, and trying to stay cool in this emotionally and meterologically heated climate.
What we're checking out…
Though it can be draining to keep up with the racist bile being spilled from the president and his supporters, we do want to acknowledge his comments about Representatives Ilhan Omar, Rashida Tlaib, Alexandria Ocasio-Cortez, and Ayanna Pressley last week.
First, because if we stop paying attention, this behavior becomes normalized and we cannot let that happen. Second, we want to explicitly show our support for the congresswomen. And third, because a lot of smart people have written some really important words about it and we want to share those with you.
Ibram X. Kendi posed the question, "Am I American?" in The Atlantic.
Aditi Juneja wrote for Bustle about the need for us to fight back because no politicians will come to save us without us pushing them.
And Adam Sewer provided some historical context while also foretelling what our future may hold.
But for some good news…
Ava DuVernay's When They See Us landed the most Emmy nominations of any other series this year and Billy Porter became the first openly gay black man ever nominated for a lead actor Emmy.
Also, New Hampshire just passed a bill to provide free menstrual products to all public middle and high schools––a huge win for students as more and more similar policies take off nationwide.
In less chill news… this weekend, it will be over 100 degrees in many parts of the east coast (before the heat index). If the national heatwave is getting you down, buckle in. It's only going to get worse in the years to come and our cities are not designed for it.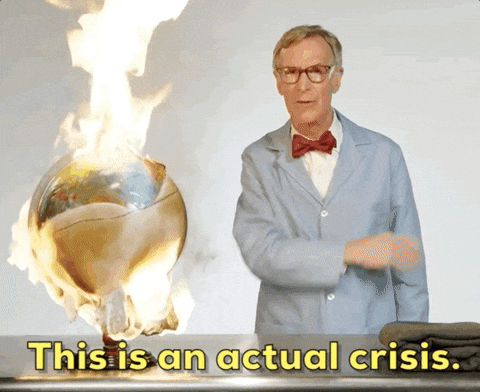 Finally, in honor of the 50th anniversary of the Apollo 11 launch this week, our reFRESHing Talk of the Week is Douglas Thomas' TED Talk sharing the fascinating history of how the font Futura was an integral part of the moon landing.
The latest from our speakers…
Our speakers are launching change-making initiatives left and right this summer.
Susan McPherson helped organize the Don't Ban Equality campaign, bringing hundreds of companies together to sign their support for reproductive healthcare.
Ai-jen Poo was instrumental in introducing the National Domestic Workers Bill of Rights to Congress this week. Read more about why it's such a crucial piece of legislation in Ai-jen's latest New York Times op-ed.
Pat Mitchell helped launch the Women's Connected Leadership Declaration on Climate Justice, whose many signatories include fellow FRESH speakers Alaa Murabit and Ayana Elizabeth Johnson.
Brittney Cooper was named one of this year's Feminist Power Award Honorees. You can celebrate with her at Feminist Press' annual award ceremony on September 17th in New York City. Tickets here.
Ayana Elizabeth Johnson was featured (and illustrated!) in The Wall Street Journal Magazine sharing her definition of "home."
Sarika Bansal shared a deeply personal and all-too-relevant story about abortion and miscarriage in BRIGHT Magazine.
Jamil Smith weighed in on the president's racist comments for Rolling Stone.
Linda Sarsour also shared her thoughts, specifically regarding the attacks against Representative Ilhan Omar.
And Simran Jeet Singh used the opportunity talk about how it feels to be told, "Go back where you came from."
Like what you see? Get the reFRESH in your inbox each week.