Photo by Elijah O'Donnell 
Written by Jackson Bird
This week we're discussing the California wildfires, side-eyeing a certain Florida Man, and watching the latest in social media CEO drama.
What we're checking out…
The wildfires are continuing to blaze in California. You can keep an eye on how they're spreading with the LA Times' live map and help out by donating to these local organizations (which include animal rescue, food banks, aid for undocumented families, and more).
As inmate firefighters once again risk their lives to put out the wildfires, attention has been shone on the fact that these individuals are unable to get full-time jobs as firefighters after they're released from prison. Assemblywoman Eloise Reyes is trying to change this.
On a lighter note, the Ronald Reagan Presidential Library has found a unique way to keep the library safe from wildfires: goats.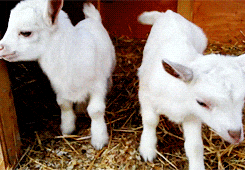 If you need a laugh, we recommend The Onion's latest about Silicon Valley leaders taking an investment meeting with the wildfire after being impressed with its rapid expansion. h/t to FRESH speaker Joah Spearman for this gem.
But in real Silicon Valley news, Twitter is stopping all political advertising on Twitter. The jury's still out on whether this was noble, censorship, adding to the problem, or just a big subtweet to Facebook and its increasingly profitable problems.
"Florida Man" headlines are about to get more interesting. President Trump has officially filed to change his residency from New York to Florida, most likely to avoid the steep income and inheritance taxes in New York.
And now that impeachment hearings are officially happening, President Trump might become the first president to be impeached (and possibly convicted) and still seek reelection.
If you're looking for a quick hit of important happenings, Crooked Media just launched a daily morning news podcast called What A Day, hosted by comedian Akilah Hughes and reporter Gideon Resnik. It's only a few episodes in, but we're hooked.
This week in Teen Girls Will Save the World News: fourteen-year-old Alaina Gassler invented a way to remove blind spots in cars.
And finally, our reFRESHing Talk of the Week comes from Hans Block and Moritz Riesewieck pulling back the curtain on the real people who keep the most disturbing content off the internet, and the toll that work takes on them.
The latest from our speakers…
Veronica Chambers, and her co-writer Amy Padnani, won a Front Page Award for their New York Times Black History Month series, Overlooked.
Aisha Nyandoro was included on Essence's Woke 100 list!
Tiffany Dufu was named one of Entrepreneur's 100 Powerful Women.
Need a challenge for November? Vanessa Garrison and T. Morgan Dixon's GirlTrek has launched #WeAreHarriet, thirty days of walking and acts of service in honor of Harriet Tubman.
Chloe McKenzie talked to Entrepreneur about how she's using her influence to disrupt the status quo.
Jamil Smith interviewed Julián Castro about criminal justice, his campaign, and more for Rolling Stone.
Simran Jeet Singh has a new podcast called Spirited and it's already been named one of Digital Trends' best new podcasts.
Like what you see? Get the reFRESH in your inbox each week.