Image by freepik
Written by Jackson Bird
This week we're discussing double standards, changing tides, and how surface-level "diversity" just doesn't cut it.
What we're checking out…
No matter who you're supporting in the presidential race, there's no doubt that Senator Elizabeth Warren absolutely eviscerated the NBC Democratic Debate on Wednesday night––in a good way.
Naturally, her skillful and empowered performance has been criticized as mean and nasty by folks around the nation who would've praised the same behavior from a male candidate. Liz Plank wrote about this double standard for Cosmopolitan and why an angry woman is exactly who she wants for a president.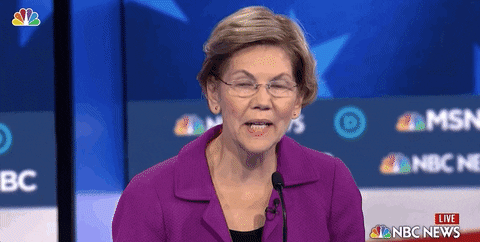 And because it's not just about winning the White House this fall, Representative Alexandria Ocasio-Cortez has started the Courage to Change PAC to endorse and support over a dozen progressive candidates––most of whom are working-class women.
If you're looking for a longread this weekend, we recommend Laurie Penny's recent piece in The Baffler analyzing what she calls the "show-trials" of Donald Trump and Harvey Weinstein, musing if they, and patriarchy itself, are too big to fail.
The kids are alright, according to Teen Vogue, who just published a comprehensive survey of voters aged 18-34. Findings show remarkable overlap on issues, even across political affiliations, but there were still a few surprises on some issues, like gun control.
Nadia Owusu, a Chief Diversity Officer (CDO), wrote for Catapult on the problem of companies hiring CDOs but not letting them do their jobs, and the larger trend of companies committing to "diversity" in name only.
If industries can get diversity right, however, the impacts will be enormous. Tricia Raikes wrote for The Seattle Times this week about the strides white women have made in philanthropy, but how the field itself is still not reflective of the communities it is primarily striving to serve––and how much more impactful it could be if it were.
Another longread to dive into this weekend: Out Magazine's latest cover story reflects on the so-called Trans Tipping Point of 2014, six years later. Juxtaposing Laverne Cox with model and artist Chella Man, Out discusses how far the movement has come and spotlights the upcoming generation.
As it's Black History Month in the United States and LGBTQ+ History Month in the United Kingdom, our reFRESHing Talk of the Week is Yoruba Richen's TED Talk about what the gay rights movement learned from the civil rights movement.
The latest from our speakers…
Simran Jeet Singh has a children's book coming out in August called Fauja Singh Keeps Going––the first-ever children's book from a major publisher to center a Sikh story. Pre-order here!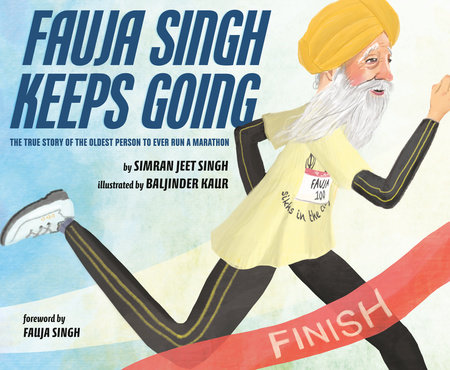 For The New York Times, Veronica Chambers edited a reflection on the Year of Africa, consisting of archival photos and original essays.
Tiffany Dufu was on the Today Show discussing the sale of Victoria's Secret and the importance and growing popularity of brands that authentically serve women.
Jamil Smith wrote for Rolling Stone about how Sen. Elizabeth Warren's debate performance showed us exactly the kind of candidate we need to defeat President Trump.
Susan McPherson recently traveled to Antarctica (!) and wrote about her journey for Afar.
In her latest for the San Francisco Chronicle, Catherine Bracy explained why and how the tech industry should help solve the inequality crisis.
Like what you see? Get the reFRESH in your inbox each week.