Art by Emilie Flöge
Written by Jackson Bird. 
This week we're marveling at just how many policies you can enact against the livelihood of children and still claim to be pro-life.
What we're checking out…
The nomination of Brett Kavanaugh for the Supreme Court, a far-right D.C. Circuit Court judge expected to be the deciding vote in overturning Roe v. Wade, has ignited a firestorm of protests and mobilizing in a summer already marked by unyielding outrage.
Because every "balanced" media outlet has already weighed in to mansplain why liberals should be oh so thrilled by Kavanaugh's nomination, we offer this compilation of responses from thirty-four feminists to clear your head.
Kavanaugh's appointment could spell tragic times for all marginalized communities, but number one on the chopping block is almost certainly the repeal of Roe v. Wade. The far-right is so determined to police people's bodies and protect the rights of fetuses above those of parents, but these concerns ring hollow when so many of their other policies put children and families at risk. Pro-life? Only until a baby is full-term, apparently. Pro-family values? Which family value is it to tear parents from their children?
And proving just how soon they'll stop caring about a child, US delegates at the World Health Assembly this spring fought against a benign resolution in support of breastfeeding. The move shocked fellow international delegates not just due to the US's refusal to sign, but because they threatened other nations with retaliatory trade measures and the pulling of military aid if the nations didn't side with the US. While no parent should face shame or stigma for not breastfeeding, the delegates' reasons for opposing seemed to be much more due to their alliances with the formula industry, not due to any actual care about parents or babies.
In another blow to families, the House Appropriations Committee passed an amendment this week that would allow adoption agencies to refuse to let gay couples adopt children. Because even though people should be forced to give birth and put the baby up for adoption rather than get an abortion, we shouldn't allow those children to be adopted by loving families.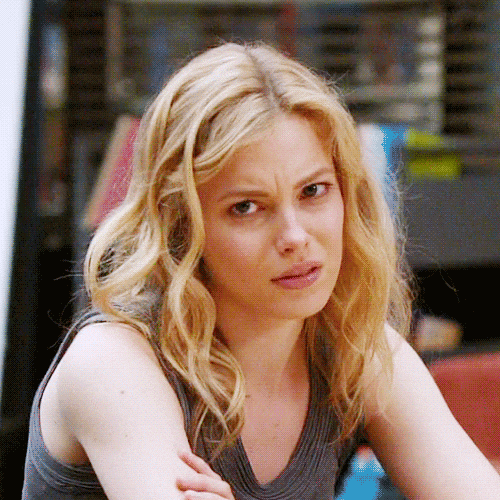 While we're discussing reproductive rights, it's a good time for a reminder that using "women's rights" branding alienates trans men and nonbinary people in ways that can hold the whole movement back.
Let's wrap up with just a few more recent examples of the right's definition of family values for you…
While the Trump administration fails to meet its deadline to reunite families, toddlers are required to represent themselves in immigration court. It's not a new practice, but an increasingly common one. Watch this Last Week Tonight segment for an in-depth analysis.
Bills are popping up in multiple U.S. states that would require teachers to out their transgender students to their parents.
For a closing tally, there have been over twenty school shootings in 2018 alone and it's been 1,540 days since Flint had clean water.
And finally, our reFRESHing Talk of the Week comes from FRESH friend Duarte Geraldino discussing what happens to families affected by deportation.
The latest from our speakers…
Linda Sarsour urges us to join the fight to abolish ICE in her latest piece for Newsweek.
Meanwhile, Jamil Smith questions democrats who won't outright call for the abolishment of ICE in their platforms. Read why in his latest for Rolling Stone.
Tiffany Dufu wrote an incredibly helpful round-up of tips on creating your personal brand for Family Circle this week.
Dena Simmons was named July Woman of the Month by the Women of Color Advancing Peace and Security!
If you're headed to the beach this summer, Ayana Elizabeth Johnson's got all the tips you need to help the environment while you're there.
Jamia Wilson's phenomenal children's book, Young, Gifted, and Black, will be released in France this September!
Julie Zeilinger wrote a feature for Bustle on millennial couples who choose not to have sex and the many reasons why they don't.
Both Ann Friedman and Miriam Zoila Pérez were featured by Forbes in their list of "10 Refreshing (and Diverse) Women-Led Podcasts for Creatives."
In the first of a series shot with our speakers at FRESH Live, Jackson Bird was on the Brief, But Spectacular segment on PBS Newshour. Keep an eye out for more in the coming weeks!
Like what you see? Get the reFRESH in your inbox each week.